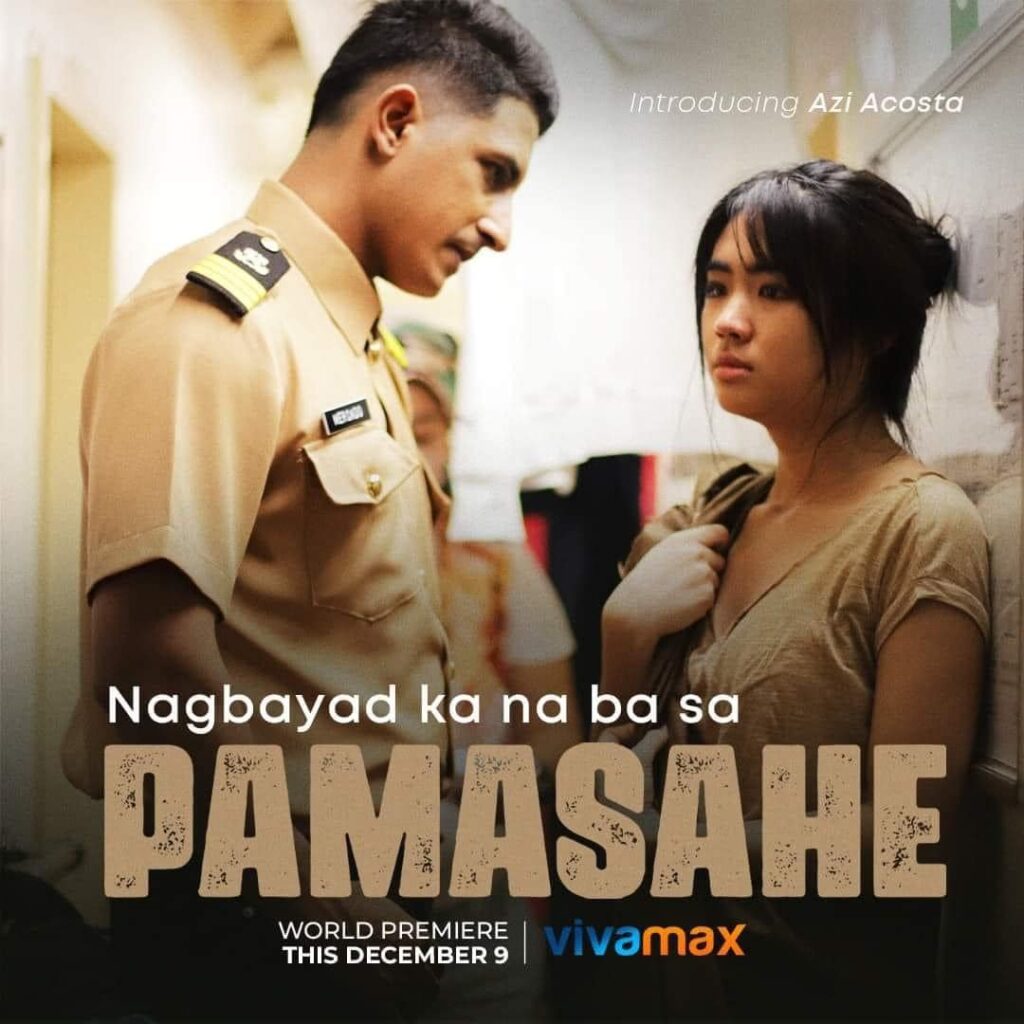 Lineth's (Azi Acosta) life took a tragic turn when Typhoon Odette wreaked havoc on Roxas City in Capiz province, leaving her homeless. Determined to seek refuge and regain her bearings, she embarked on a daring journey with her newborn daughter, stowing away on a RORO ferry bound for Manila. Her destination was Segovia in Pampanga province, where her brother Toto (Felix Roco) and his wife Shiony (Shiena Yu) resided, offering a glimmer of hope amidst the chaos.
During her bus journey, Lineth encountered a kind-hearted seaman named Rod (Mark Anthony Fernandez). Rod came to her aid when she faced harassment from unruly individuals who objected to her breastfeeding. Showing compassion and empathy, he not only paid for her bus fare but also lent a patient ear to Lineth's harrowing tale of the suffering she endured at the hands of the ship's captain, Ramos (Julio Diaz), and his cohorts (Rash Flores, Chad Solano, and Alvaro Oteyza). Lineth also shared her encounter with a compassionate elderly woman (Erlinda Villalobos) who showed her kindness during her ordeal.
The film's title, "Pamasahe," holds a dual meaning. It initially refers to the "ticket fare" that Lineth lacked while stowing away, leading the captain to request massages from her in exchange for letting her stay aboard. However, as a Vivamax production, it becomes evident that Lineth had to offer much more to the men in exchange for her fare or after the massages.
Unfortunately, the film tends to linger excessively on scenes of rape and other perverse acts like incest and adultery. While these elements may have been included to underscore the severity of Lineth's suffering, they overshadow the storytelling and dampen the overall momentum.
Despite being a newcomer, Azi Acosta aptly portrays the chronically-victimized character of Lineth, effectively conveying the misery and drama in her life. Mark Anthony Fernandez skillfully plays against type as Rod, the helpful co-passenger, although an air of suspicion surrounds his character. Meanwhile, Diaz, Flores, Solano, and Oteyza convincingly portray their lecherous and lascivious roles, well-practiced in such characters.
Considering this, "Pamasahe" attempts to depict a poignant story of survival and resilience in the face of adversity. However, the excessive focus on disturbing content detracts from the film's potential impact, leaving viewers with a mixed impression of this emotionally charged narrative.