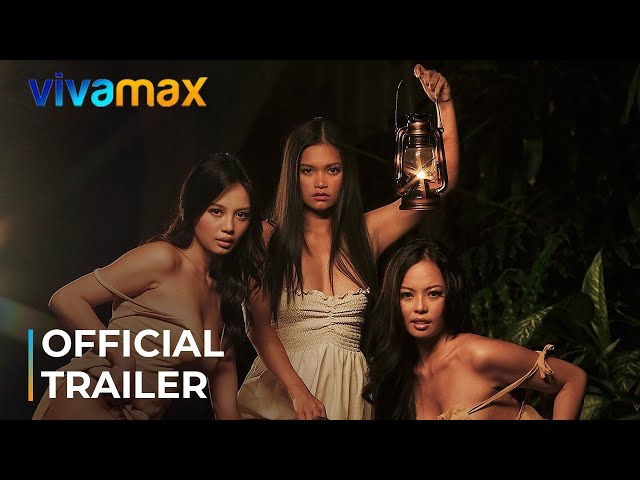 Sonya (Angela Morena), Ester (Stephanie Raz), and Lea (Micaella Raz) are three sisters residing in the town of Rosario. Unfortunately, their father, Don Fidel Paraiso (Soliman Cruz), recently passed away, leaving behind land titles entangled in pending legal cases. As a result, the sisters couldn't immediately access their inheritance. Sonya needed the money to continue her medical studies, while Ester desired to leave their town and seek her fortune in Manila. On the other hand, Lea was content staying in their father's house.
One fateful night, a wounded stranger named Felipe (Kiko Estrada) appeared at their door, having been shot in the thigh. The compassionate sisters took him into their home and nursed him back to health. While Ester initially showed interest in Felipe, he was drawn to Lea. Meanwhile, Sonya engaged in secret trysts with Mako (Benz Sangalang), a soldier assigned to pursue rebels in their town. Soon, a series of unfortunate incidents occurred in the house, creating conflicts among the sisters.
Vivamax made an intriguing casting choice by featuring real-life sisters Angela Morena, Stephanie Raz, and Micaella Raz as the Paraiso sisters. Angela and Micaella's gentle facial beauty had already earned them lead roles in previous films, while Stephanie's strong and stern features suited her role as the assertive sister, Ester, who stood out in this particular film.
Kiko Estrada had a promising debut in Vivamax's "Sitio Diablo," but his subsequent films ("Us x Her" and "Laruan") failed to impress. However, his portrayal of Felipe in this movie offered him a better opportunity to showcase his talent, despite an initial distraction from an unconvincing beard that thankfully disappeared later in the film. Likewise, Benz Sangalang, who delivered an electric performance in "Sitio Diablo," seemed to struggle in this film with an over-the-top portrayal of the antagonist, Mako, which undermined the seriousness of the character.
The most noteworthy technical aspect of this Iar Arondaing film was its cinematography, thanks to DP Emmanuel Rei Liwanag. The use of a sepia filter, unique camera angles, and thoughtful lighting design contributed to the film's rich and warm visual style. However, the script by Nigel Santos contained some revelations about Felipe's character that were not entirely unexpected. More attention to the storytelling in those segments could have made the revelations more surprising and impactful.
Please note that this revised version aims to retain the main elements of the original content while refining the language and expression to enhance clarity and coherence.
Trailer